Kirkliston Community Church is currently led by six elders (two of whom are employed as full time pastors) with the support of a group of Ministry Team Leaders.
Elders are appointed, in accordance with scripture, from amongst the men in the fellowship who have been baptised on their personal confession of faith and who demonstrate the character and qualities outlined in passages such as 1 Timothy ch 3 v 1 – 7 and Titus ch 1 v 6 – 9.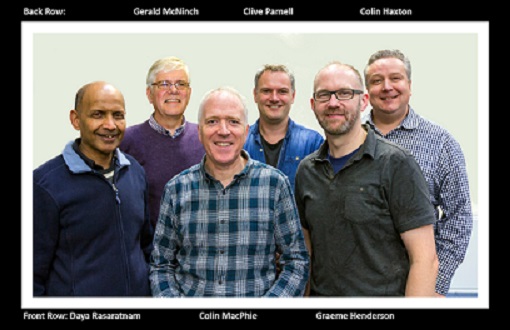 What do elders do?
The elders' primary role is to provide spiritual oversight to the church. This function is discharged specifically through the provision of pastoral care, guidance, teaching, and discernment of God's will for the church. Elders may also be directly involved with specific ministries of the Church.
The model, as demonstrated by the Lord Jesus and emphasised by scripture, is that of servant leadership.
Kirkliston Community Church has two full time pastors;
Ministry Team Leaders are members of Kirkliston Community Church who assist the elders by serving in practical ministry where they have been given particular gifts/abilities by God. They typically have the responsibility for leading one or more of the several ministries of the Church.
| | |
| --- | --- |
| Café | Margaret MacPhie & Grace Parnell |
| Catering | Morag Haxton |
| Crèche | Christine Gibson |
| Communication | Andy Weir |
| Facilities Management | Margaret MacPhie |
| Finance | Fleming McNiven |
| Home Groups | Clive Parnell |
| Kids Church | Alison Henderson |
| Mission | Grace Parnell |
| Music & Worship | Emma Bathgate |
| Prayer | Gerald & Avril McNinch |
| Stewarding and Welcoming | Gordon Biddulph |
| Technology | Colin Haxton |
| Toddlers | Alison Henderson |
| Youth Church | Doug Smith |
| Youth Work | Glenn Carter |